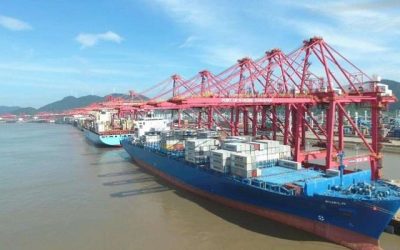 Container volume at China's Ningbo-Zhoushan port has exceeded 31.08m teu surpassing the total throughput the last year. Katherine Si | Nov 28, 2022 The number of sea-rail services has increased to 22 and the sea-rail combined container volume also grew 25%...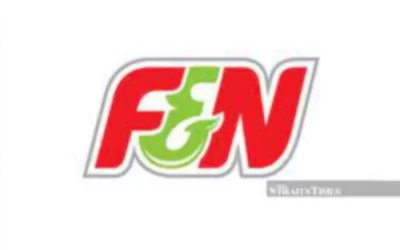 KUALA LUMPUR: The acquisition of Cocoaland Holdings Bhd (Cocoaland) will enable Fraser & Neave Holdings Bhd (F&N) to tap into a market segment worth RM4.2 billion. In a statement, F&N said the acquisition of Cocoaland is a strategic move to realise the...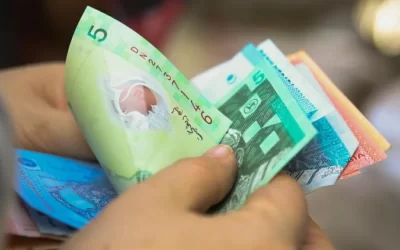 KUALA LUMPUR: The ringgit retreated from its gains last week to open lower against the US dollar on Tuesday, weighed by a strengthening greenback and declining crude oil prices, an analyst said. At 9 am, the local note eased to 4.5000/5100 against the US dollar from...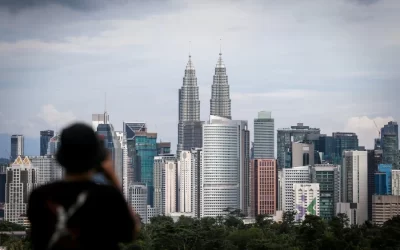 KUALA LUMPUR: Malaysia's export prices in October 2022 dropped slightly by 0.05 per cent from 149.8 points in the preceding month to 149.7 points, while the "import unit value index" showed a positive performance of 0.6 per cent to 133.2 points. Accordingly,...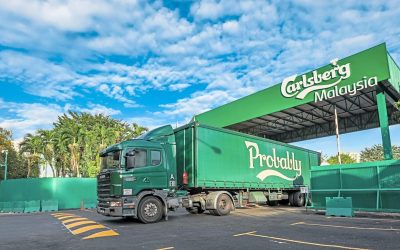 KUALA LUMPUR: Off the back of a strong third-quarter performance, Carlsberg Brewery Malaysia Bhd is expected to put in a commendable fourth quarter result amid strong foreign tourist arrivals, and sporting events such as the 2022 Fifa World Cup and Singapore...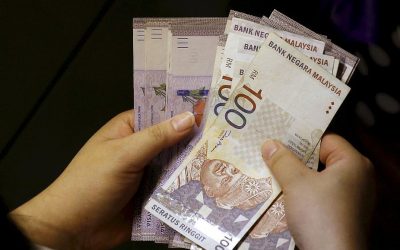 KUALA LUMPUR:The ringgit opened higher against the US dollar today as the greenback continued its easing on the expectation that the US Federal Reserve (Fed) will be less hawkish on its monetary policy after softer inflation data there, analysts said. At 9 am, the...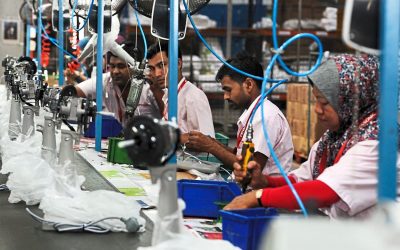 KUALA LUMPUR: Malaysia's services and manufacturing growth, the big factor behind the country's strong third quarter (Q3) gross domestic product (GDP) print, are projected to continue their growth into 2023. Moody's Analytics, in its latest Asia Pacific Economic...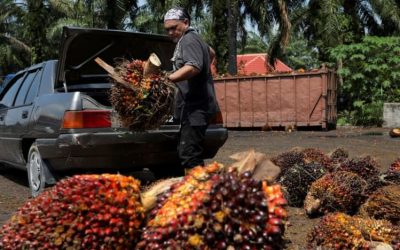 KUALA LUMPUR : Malaysia's palm oil inventories at end-October likely swelled to its highest in three and a half years as production improved while imports slumped, a Reuters survey showed on Friday. Stockpiles were pegged to rise 9.3 per cent from September to 2.53...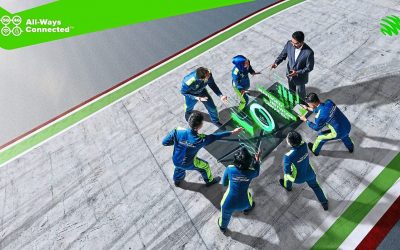 Total solution: Maxis Business' experts provide managed network services to enterprises that juggle between speed, operational costs and network security. HOW ecommerce has flourished since the pandemic shows how much we have come to rely on digital transformation....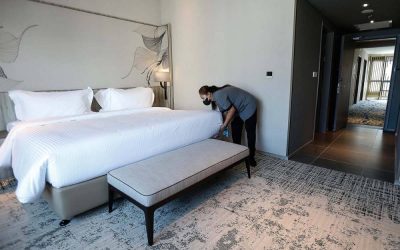 Monday, 31 Oct 2022 9:21 AM MYT KUALA LUMPUR, Oct 31 — Hotels have reportedly been receiving cancellations ahead of the 15th general election (GE15) as voters are calling off their holidays planned around November 19 to cast their ballots. Hotel bookings for events...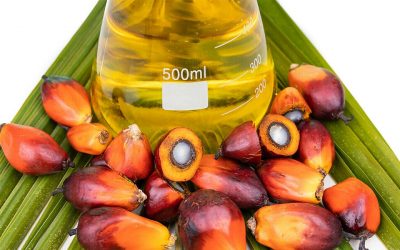 Reuters Published October 24, 2022 KUALA LUMPUR: Malaysian palm oil futures firmed on Friday and were headed for a weekly rise, on concerns over production disruptions from the arrival of the monsoon season, but the gains were capped by sluggish October exports. The...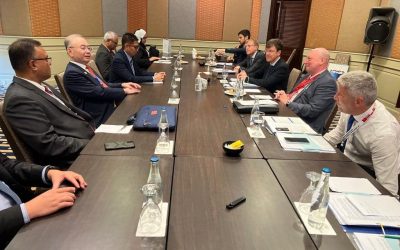 KUALA LUMPUR: The European Union (EU) Commission applauds Malaysia's double achievements in aviation with its re-election to the International Civil Aviation Organisation (ICAO) Council and reinstatement to Category 1 of the United States International Aviation Safety...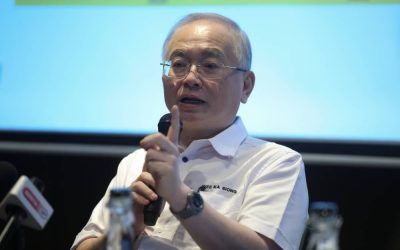 KUALA LUMPUR, Oct 16 — Malaysia and the European Union (EU) have agreed to explore further cooperation under the Transport Ministry to develop sustainable aviation fuel (SAF), Transport Minister Datuk Seri Wee Ka Siong said. He said this included making the product...

KUALA LUMPUR: The RM1bil maritime and logistics fund is expected to benefit oil and gas services and equipment (OGSE) players, especially the close-to-100 offshore support vessel (OSV) service providers in Malaysia, according to Malaysia Petroleum Resources Corp...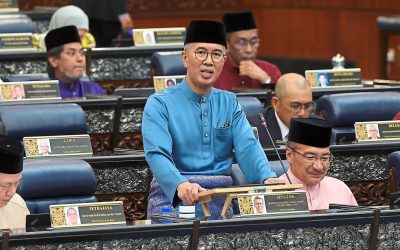 KUALA LUMPUR: Reduction in personal income tax by 2.0 percentage points for salary between RM50,001 and RM100,000 and RM100 e-wallet credit for M40 group as announced in Budget 2023 is expected to benefit this group as well as boost the overall consumer sector as...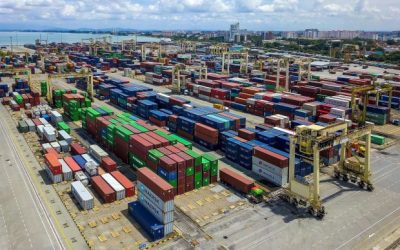 KUALA LUMPUR: Budget 2023, which is expected to be tabled later today, is being awaited with great anticipation by Malaysians from all walks of life as it will chart the nation's vision in the coming year. The rising cost of living, ringgit valuation, food security,...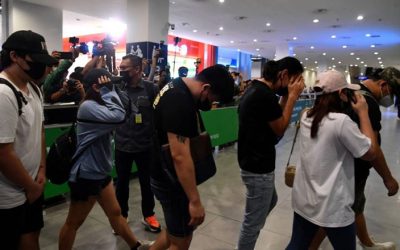 Datuk Seri Ismail Sabri Yaakob has given his assurance that the government will do its very best to resolve the issue of human trafficking involving Malaysians in several Asean countries. The prime minister said he had received several Tik Tok videos on the cases and...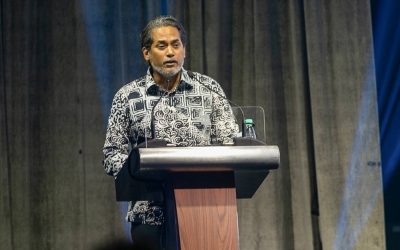 KUALA LUMPUR, Sept 24 — The mandatory quarantine for those who test positive for Covid-19 will continue until the end of the year, when the rule would be put into review, said Health Minister Khairy Jamaluddin. Speaking to the press after officiating the Asia...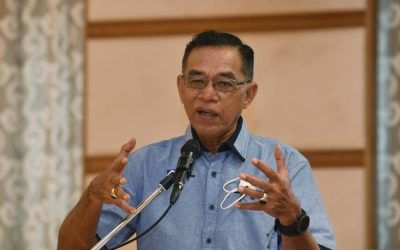 KUALA LUMPUR, Sept 26 — The Domestic Trade and Consumer Affairs Ministry is mulling a special licence for online businesses to protect consumers from scams. Its deputy minister Datuk Rosol Wahid said the government is looking at a comprehensive law to bring online...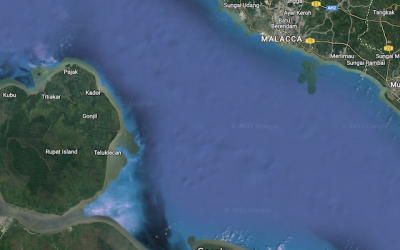 A 120km link between Peninsula Malaysia and Sumatra Island, Indonesia crossing one of the world's busiest shipping lanes is set to be developed according to a Malaysian official. Marcus Hand | Sep 12, 2022 The link would connect Telok Gong in Masjid Tanah, Melaka,...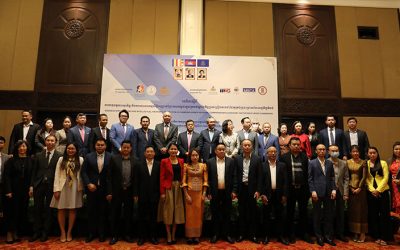 Raising the prospects of further investment in Cambodia, 60 delegates from more than 40 Malaysian companies under the leadership of the Malaysia Retail Chain Association (MRCA) started their four-day visit yesterday. MRCA signed two MoUs during a function at Sofitel...