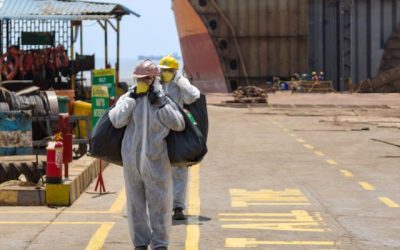 Owners of EU-flagged ships will now be able to dispose of vessels for recycling at demolition yards on the Indian subcontinent provided that they meet European Union Ship Recycling Regulation (EU SRR) criteria. This follows an agreement by the European Union (EU) and...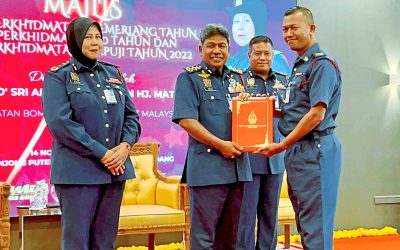 JOHOR is expected to be the third airbase for the Fire and Rescue Department after Penang and Subang, according to its director-general Datuk Seri Abdul Wahab Mat Yasin. He said the agency was currently in discussion with state government and the land and mines office...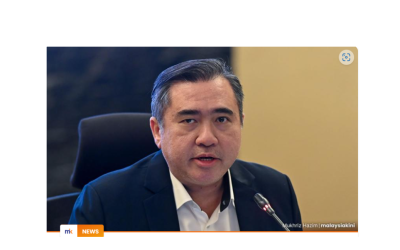 Malaysia must be steadfast in enhancing its ports' competitiveness and productivity, instead of worrying about Thailand's proposed land bridge project, said Transport Minister Anthony Loke. "What's important is that we must improve ourselves in terms of efficiency,...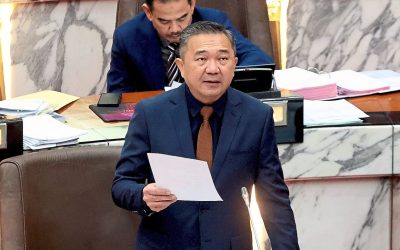 SELECTED high-tech industries such as life sciences, food and beverage, electrical and electronics, transport equipment and machinery will be able to offer higher-paying jobs. Selangor investment, trade and mobility committee chairman Ng Sze Han (pic) said this was...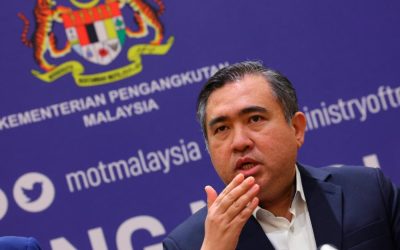 PUTRAJAYA: The ASEAN Framework Agreement on the Facilitation of Goods in Transit (AFAFGIT), which will facilitate the movement of goods in transit in ASEAN member states will be implemented in Peninsular Malaysia from Jan 1, 2024. Transport Minister Anthony Loke, in a...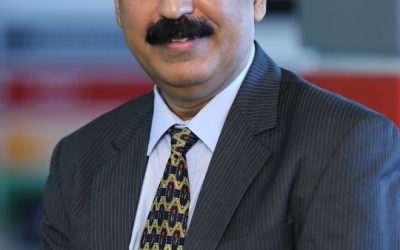 Kale Logistics (Kale) and its partner, Dagang Net Technologies Sdn Bhd (Dagang Net), have been awarded the Malaysia Maritime Single Window (MMSW) contract by Port Klang Authority and its nine subsidiary ports in Malaysia. Under the contract, both parties will jointly...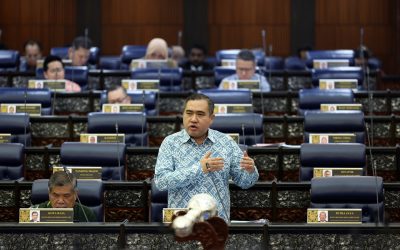 KUALA LUMPUR (Nov 16): The agony of staying away from the family for a long period of time is the main reason why Malaysians are not keen to join the shipping and port industry despite the lucrative salary offer. Transport Minister Anthony Loke said as such the port...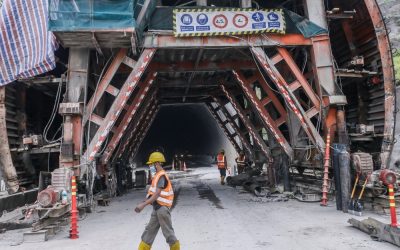 KUALA LUMPUR, Nov 18 — Malaysia Rail Link Sdn Bhd (MRL) today clarified that the East Coast Rail Link (ECRL) passenger train will travel at a maximum speed of 160 kilometres per hour (km/h), dismissing claims from recent media reports suggesting that it could more...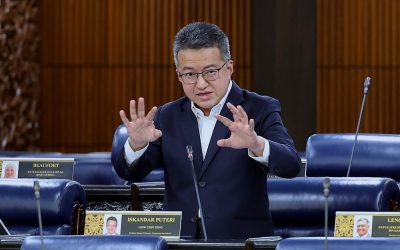 KUALA LUMPUR: Malaysia should develop its own economic strategy, rather than relying on plans from other countries, said Deputy Minister of Investment, Trade and Industry (Miti) Liew Chin Tong in Parliament today. However, he said that Malaysia will accept and take...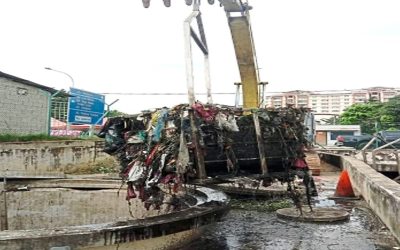 KUALA Lumpur City Hall (DBKL) has intensified efforts to tackle potential flash floods during the north-east monsoon period expected to bring heavy rainfall until February next year. One of the preventive measures is the installation of water pumps at various...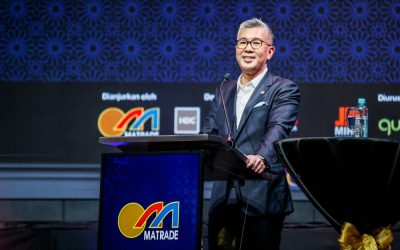 KUALA LUMPUR, Nov 9 — The Ministry of Investment, Trade and Industry (Miti) has begun its trade and investment mission to the United States (US) from November 6 to13, covering the cities of Chicago, Seattle, and San Francisco. Miti said the mission will be led by its...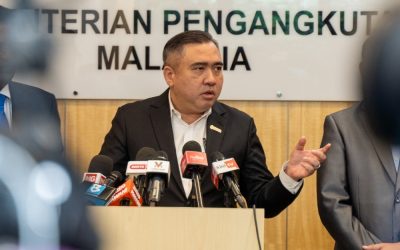 KUALA LUMPUR, Nov 10 — The Belt and Road Initiative (BRI) will continue to drive Malaysia's socio-economic development and perpetuate the win-win cooperation between Malaysia and China, Malaysian Transport Minister Anthony Loke said. In a recent interview with Xinhua,...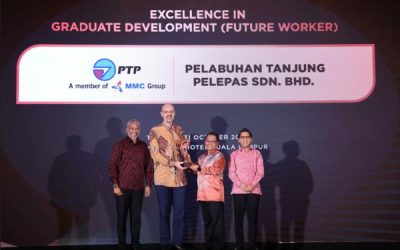 Port of Tanjung Pelepas (PTP), a joint venture between Malaysian based MMC Group and Hague based APM Terminals has been named the winner of the Human Resource Development Corporation (HRD Corp) Awards 2023 under the Excellence In Graduate Development (Future Worker)...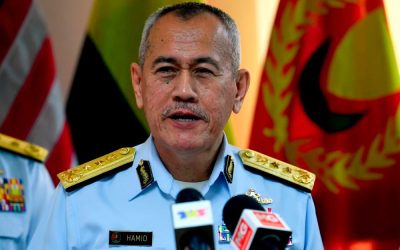 KOTA KINABALU: The Malaysian Maritime Enforcement Agency (MMEA) is focusing on South China Sea waters close to Sabah and Sarawak that are abundant in natural resources. Deputy Director-General (Operations) of Maritime Malaysia, Maritime Vice Admiral Datuk Hamid...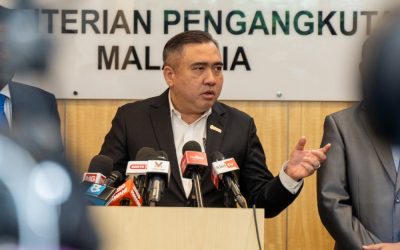 KUALA LUMPUR, Nov 2 — The Transport Ministry will find a solution that can safeguard both the operation of lorry drivers and at the same time keep the public safe. Transport Minister Anthony Loke said there is a need for ongoing engagements between lorry driver...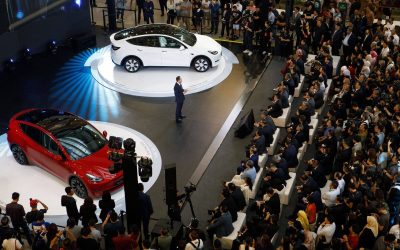 Malaysia has started down a path of market liberalisation, as Prime Minister Anwar Ibrahim's administration seeks to bolster the country's competitiveness to draw lucrative investments in the electric vehicle (EV) space and steer the economy towards a...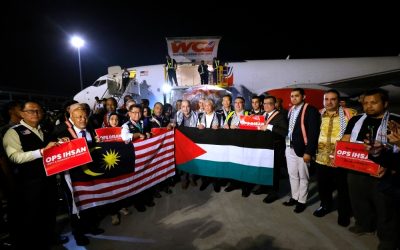 SEPANG, Nov 4 — Malaysia's first shipment of humanitarian aid for Palestinians weighing 20 tonnes, including medical supplies, loaded on a special cargo plane, departed for Al-Arish International Airport, Egypt last night. The cargo plane took off at about 11.30pm...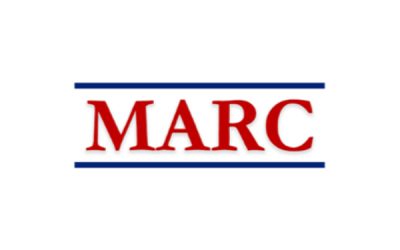 Malaysian Rating Corporation Bhd (Marc Ratings) foresees the Brent oil prices to remain elevated to hover around US$85-US$95 (US$1=RM4.78) for the remainder of 2023 and within the range of US$80-US$100 per barrel in 2024.However, should there be more severe and...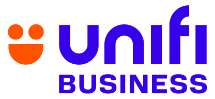 KUALA LUMPUR: Unifi Business is set to accelerate local MSME digitalisation through Geran Digital PMKS Madani (GDPM). Recently reinforced in Budget 2024, the government aims to incentivise local MSME through the GDPM to embrace business digitalisation for business...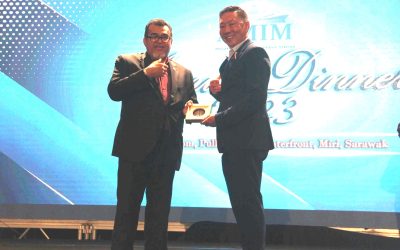 MIRI (Oct 30): The government is committed to supporting the maritime industry on its path to sustainability, while addressing its challenges, says federal Deputy Transport Minister Datuk Hasbi Hasbollah. Citing the United Nations Conference on Trade and Development...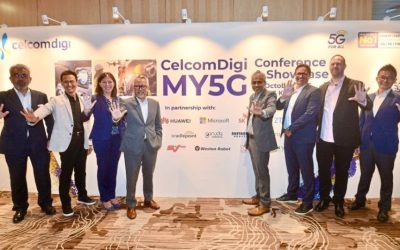 KUALA LUMPUR (ANN/THE STAR) – Marked by an ever-increasing reliance on digitalisation, Malaysian Communications and Digital Minister Fahmi Fadzil has issued a call to local businesses emphasising the importance of embracing 5G technology as it stands as a linchpin for...